A Premier Experience
For Your Next Event.....
Bo Weezy is guaranteed to keep the party going and the crowd dancing in a sea of carbon-copy Disc Jockeys. With 18 years of experience under his belt, there is no question as to why he has earned the prestigious title of "The Crowd Pleaser.".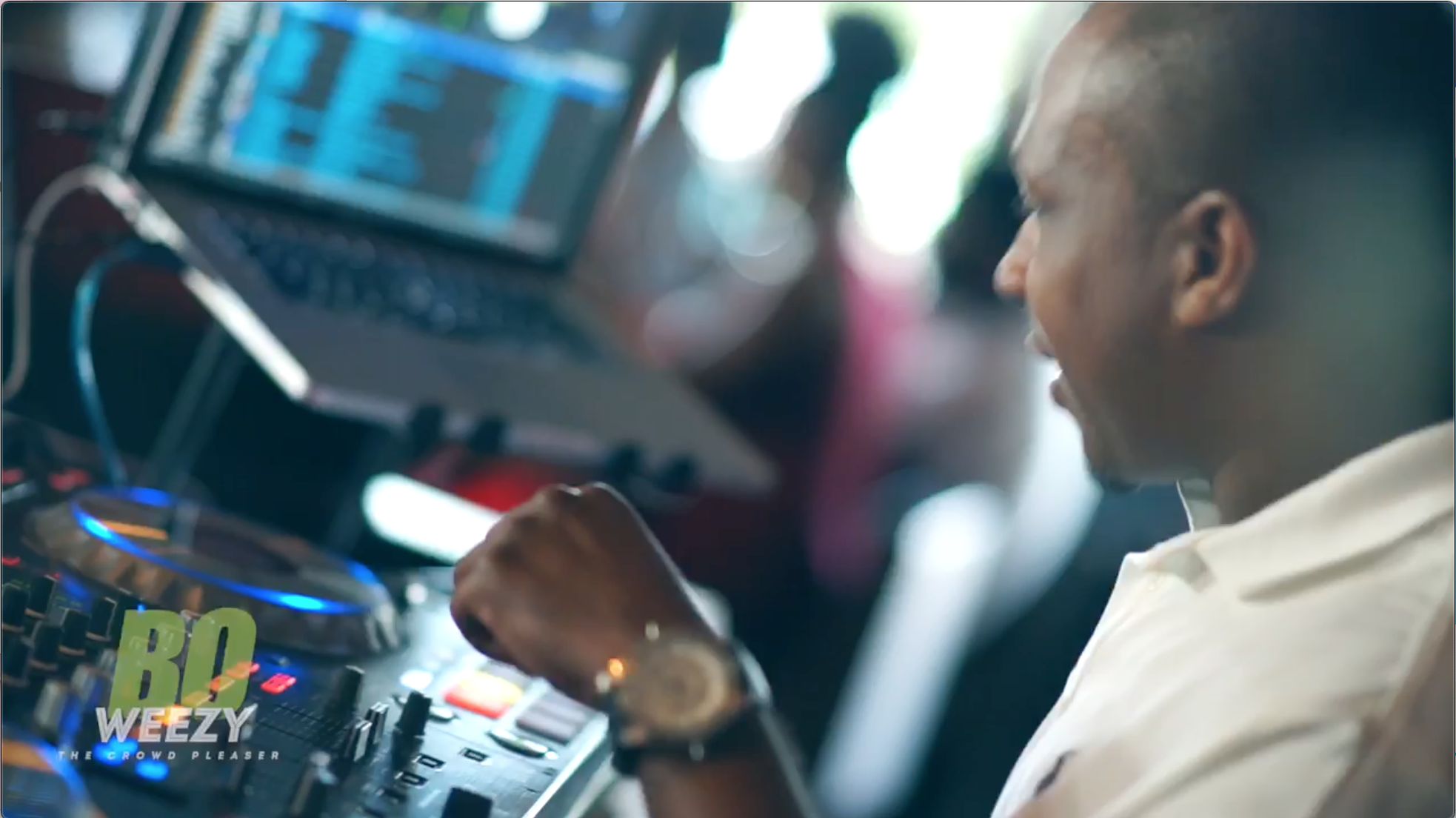 BO WEEZY'S PLAYLIST
RECENT DJ'S SETS:
testimonials
Client Feedback

Kyon Catajen
"10/10 would recommend. A party ain't a party unless it's a Bo Weezy party. Literally the BEST at his craft. I always have a good time and enjoy his sets."

Whitney Griffin-Bunion
"I would highly recommend DJ Bo Weezy for any occasion...His skills are top-notch & he knows how to get the party started...Always good vibes only with one of the best DJs in the game...Book him now for your next event & you won't be disappointed!!!!"

Tiffany S.
"Hired DJ Bo Weezy for a virtual party. He provided my attendees with a wonderful experience. He definitely lived up to his name of being the crowd-pleaser. Definitely will be booking him again."

Shantwanece Lambert
"I recommend Dj Bo Weezy for any event! He's so professional and pleases the crowd every time. Even his live streams are lit!!!"

Cathia Saint-Jean
"DJ Bo Weezy is phenomenal! He is very professional and most importantly, can get the crowd dancing all night. Highly recommended!!!"

Karria
"BoWeezy Is The Best Of The Best! He Is Going To Come Thru, Shake The Room, & Definitely Make Sure You Have A Great Time! He Interacts With The Crowd & Keep You Vibin' All Night! I Highly Recommend Him 😎"
Lakeisha Williams
"Awesome DJ that knows a variety of music and he can read a crowd very well. One of the best ever to play music and I have never heard a complaint about him. Bo is a very honest and hardworking man! If you book him for your event, expect your guests to hold on to those memories forever. It will be an epic night to remember."

Ihesha Renee
"There's no other DJ that can keep up with him.... he's the Crowd Pleaser for a reason! He's very professional and down-to-earth! I recommend DJ Bo Weezy simply because he's my favorite DJ and without a doubt, he'll be yours too!!!!"

William Jefferson
"Awesome DJ. No one does it better. Always a class act."

Blair Daniels
"I've been rocking with Bo Weezy since 2007 and it's been a pleasure. He truly lives up to his alias as "The Crowd Pleaser!" Book Bo for a Wedding, Funeral, Club Event, Brunch, Baby Shower, etc etc. He never disappoints. Go, DJ! That's my DJ!"